Stella Bowen: Julia Madox Ford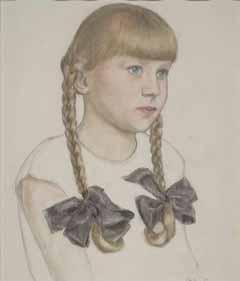 Esther Julia Madox Ford, Bowen's only child, was born on 29 November 1920. After her parents' separation in 1928, Julia was cared for primarily by Bowen, but she regularly saw her father and spent summers with him and his partner Janice Biala, a Polish-American painter. Julia had a bohemian French upbringing and when she returned to England with her mother in 1933, spoke "nothing but French".

Julia became a theatre designer, married Roland Loewe, a documentary filmmaker, and settled in California. She died of cancer on 26 December 1985.
Paintings